Our experience in delivering web maintenance services has enabled us to provide you with the best web content management system workflow.
Shriman Tech understands that you will want control over your website. We provide with the administrative tools needed to maintain your own content. Using these content management system/administrative tools, updating content items such as press releases, news, copy changes and price changes will be made easy and cost free.
An easy-to-use CMS editor that allows you to update, edit, add, or delete content (textual or visual) on your website. And, you don't need to be a tech-geek to understand its functioning!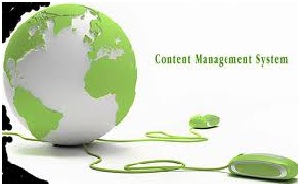 Shriman Tech pertains in large, moderate, conventional or complex CMS web development at cost-effective to high solutions. With Content management system web development has scaled great heights, efficiency, productive and fertility. CMS web development makes use of limitless technology in a user friendly way.
At Shriman Tech, we realized that today's businesses are overwhelmed with the need to create more content, more quickly, customized for more customers and for more media than ever before. They need to control their enterprise content and determine how to leverage their web content to address all their customer information and media needs.

Since an organization's content is ever changing, the Web CMS solution one chooses must be flexible enough to accommodate not just today's needs, but also tomorrow's. Choosing a content management system (CMS) is not easy. There are hundreds of products in the marketplace, all with highly-variable capabilities. In this rapidly-evolving environment, the challenge is to find the CMS that best matches ones business needs.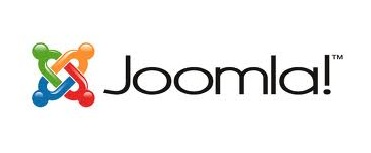 Joomla is an open source Content Management System (CMS) that helps in building websites and web applications. At Shriman's we provide Joomla for patron's expediency and flexibility to manage website on own. The flexibility comes from add - on modules provided which can be easily installed as and when required. Joomla also comes with a user friendly administrative system that allows a patron to alter the content and the layout as and when required. Managing the website based on Joomla just needs an acquaintance with a browser and any office application like Microsoft Office or Open Source Star Office.
At Shriman's, our value proposition is not just in promising, but delivering the best service in which we are excellent at. Our expert Joomla developers use Joomla CMS to develop both, simple and complex corporate and standard websites. Along with that, we also assist you with Joomla Customization services needed by your organization and develop customized Joomla cms websites with necessary Joomla extensions.
All the website templates we develop are:
Customized as per the client's exact specifications.

Certifies as per the XHTML and CSS W3C standards.

Designed according to the usability best-practices.

Copyrighted to the original design
Shriman's is a leading company for Wordpress customization and Wordpress implementation. If you are looking for outsourcing your Wordpress customization and Wordpress implementation to India, Shriman fits in your requirement.
Our WordPress development team spends more time in developing innovative add-ons, creative and customized themes related to wordpress community to ensure that the end product really fits in for online business. SEO is another factor that play vital role in gaining business, therefore we ensure that SEO features are added during our development phase to make it more search engine friendly. Our team at WordPressindia, is committed in providing you with freedom of managing you website without any formal training using admin panel.
We offer various Wordpress related services which includes:
Wordpress Implementation and Setup Services

Wordpress Solution Development

Wordpress Template Designing Services

Wordpress Theme Creation Services

Wordpress Up gradation services

Wordpress Hosting Services