Android is a software stack for mobile devices that includes an operating system, middle ware and key applications. The Android SDK provides the tools and A Pis necessary to begin developing applications on the Android platform using the Java programming language. Actually, Android is a joint effort of Google and the Open Handset Alliance planned on Linux Operating system. Android software is used by various popular companies like LG, Sony Ericsson, Samsung, ASUS, Motorola, Toshiba and many more.
Android App Development criteria:
Business / Office Apps

Communication application

Internet Application

Chat / Messaging Application

Multimedia Application

Travel Application

Utility application

Fun Application

Security applications

GPS / Wi-Fi Applications

Remote Application

Web Service Application (web service accessible from android device)
Android OS are fairly into three versions such as Android 1.5, Android 2.0/2.1 and Android 1.6. Android presents an open market place to the third party android application developers for instant publishing and feedback. And most importantly Android teams can provide android application development on any platform like Windows, Linux, and Mac OS X.
Shriman Technologies offers Mobile Application Development for Android Platform. Android supports platform of Java Language for programmers / developers. So that Android developers / Android application programmers can make third party applications on Java which can easily run on Android Platform.
Android is the framework developed by Google and Open Handset Alliance. Android is software platform and Operating System as well. IT is essentially proposed on Linux Operating system.
Some core applications ship with the Android SDK, including:
Email client

SMS program

Calendar

Maps

Browser

Contacts
Every Android application development is based on a amalgamation of up to four basic components: Activity, Intent Receiver, Service, and Content Provider.
A fastest growing platform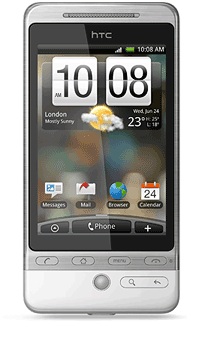 The use of Android-based smartphones is booming, with more than 50,000 Android apps being already developed. The Android mobile phone market is growing at an impressive rate of 32 per cent every month, with new handsets being released all the time. Industry experts believe the boom owes much to the popularity of the Motorola Droid, MotoBLUR, certain HTC models, and the open-source nature of the OS.
Developer @ Shriman Technologies:
Shriman Technologies has sound technical expertise in application development of mobile for all major platforms including Java/J2ME, WAP, Blackberry, iPhone, Android, Windows Mobile platform, Palm and Symbian.
We have expertise in developing Mobile Applications across a variety of platforms and devices. Our experience includes Blackberry Mobile Application Development, iPhone Mobile Application Development, Symbian Mobile Application Development and Android Mobile Application Development.