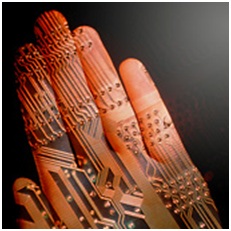 With today's ever growing need to cut cost while growing revenues. Engaging strategic partners in your business vertical is becoming smart business. Linking those strategic partners to your technology requires experience in many different technologies, with our vast experience in system integration project and implementation. We believe that with clear business initiatives and by creating an environment to discuss ideas and create the right solution for your business is the formula for success.
Shriman Technology helps companies talk to each other electronically in order to collaborate. We focus on intra and inter company integration requirements by integrating new and existing software applications using standards-compliant middleware and customized processes. We are experts at solving even the most complex System Integration issues for business-to-business requirements. We bring it all together as an integrated solution.
Providing the right support on complex technology transformations:
System integration is all about providing advice and delivery support on complex technology programs. Deloitte System Integration specialists structure, manage and assure delivery on major programs. It does not stop there. We also execute on our advice in the delivery of custom and tailored solutions in the most challenging technical and business environments.
Our solutions are underpinned by experience, methods and techniques that focus on successful delivery whilst managing stakeholders, risk and costs to ensure delivery of the most complex of programs.